How To Create Awesome Looking Cupcakes!
How To Create Awesome Looking Cupcakes!
Hi Doodlers!
We have been receiving a handful of queries on what tools bakers will need to make simple but awesome looking cupcakes. 
Here's a short of list of items you'll need to create your own masterpieces!
Simple & Sweet Designs:
Credits: sugardelites.com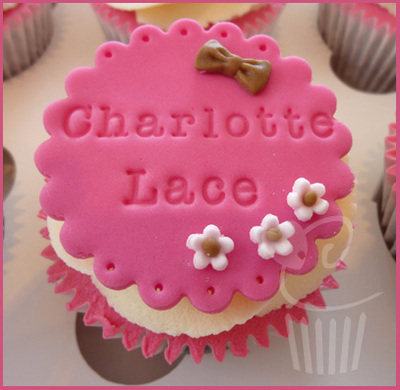 Credits: purplecupcakes.co.uk
Cut fluted and non fluted round shape cutters with different coloured fondant to create a standout frame on the cupcakes. Together with the mini alphabet press set, you can write names or meaningful messages on the fondant. Go one step further to put little hearts or flowers on the fondant as decor. The fluted edges can also be decorated with other tools like the Needling Scriber for extra detailing. Pipe buttercream before placing the fondant plaques to enhance your design further.
Elegant Designs:
Credits: cakejournal.com
Credits: http://thecupcakeblog.com
To make these elegant looking cupcakes, you'll need abit more tools. Get the plungers and cutters to create sleek snowflakes or butterfly fondant pieces. Because they are "veined", they are not cut as shapes, rather showing detail on their wings and perfectly and proportionately shaped snowflake designs.
Remember to get piping nozzles to pipe different twirly designs of buttercream on the cupcake before carefully placing the snowflakes or butterflies. You can also choose to decorate the snowflakes or butterflies with glitter or sugar bits for that glitzy effect!
And finally, you'll need a nice cupcake stand to proudly show off your masterpieces. Doodle A Cake carries a variety of cupcake stands that will wow your guests as a centerpiece of your party's food and decor. See the variety of cupcake stands here!
On our next post, we seek to answer another burning question from many of our subscribers - How To Use A Silicone Mould? Do visit us often!
Cheers!
Doodle A Cake.